Add a Sub Domain
A subdomain is a second website, with its own unique content, but there is no new domain name. Instead, you use an existing domain name and change the www to another name. The subdomain name looks like shop.domain.com, help.domain.com, support.domain.com (assuming you already host domain.com).
1
Launch DNS Management from your control panel
2
Copy the IP address beside the Host "www"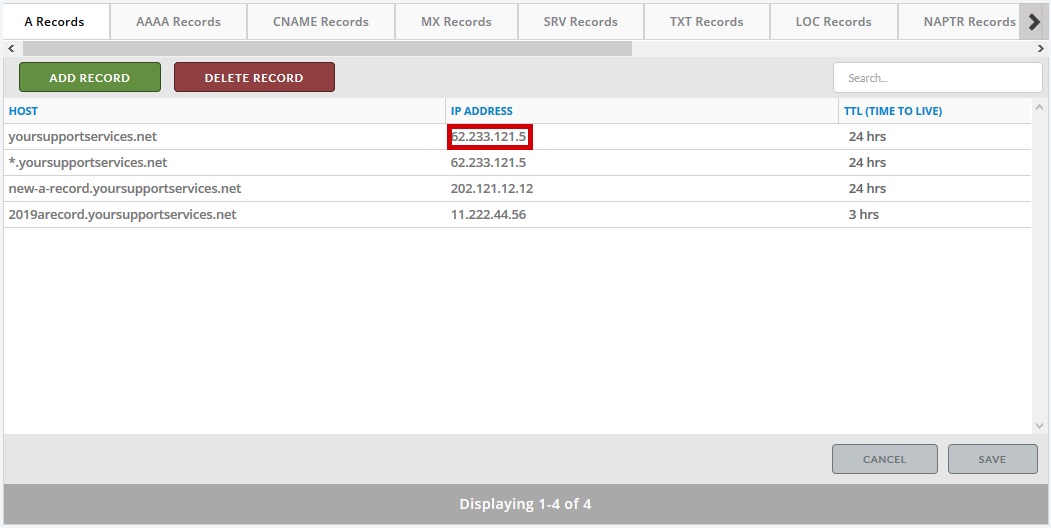 3
Select the "A Records" tab and click "Add Record"
4
Input the name of your subdomain in the Host Field and paste the IP address from section A2 and click "Update"
| | |
| --- | --- |
| Host | Subdomain prefix - for http//support.yoursupportservices.co.uk enter support |
| IP Address | Paste IP Address from Step A2 |
5
Click "Save"
6
Confirm your DNS has been setup by clicking "OK"
7
Create the folder in the root of your webspace and upload your content to it