Microsoft Exchange Setup for Outlook
It is important before you proceed that any instances of Outlook are closed!
1
Launch your control Panel "this may differ for various windows versions"
2
Select "User Accounts"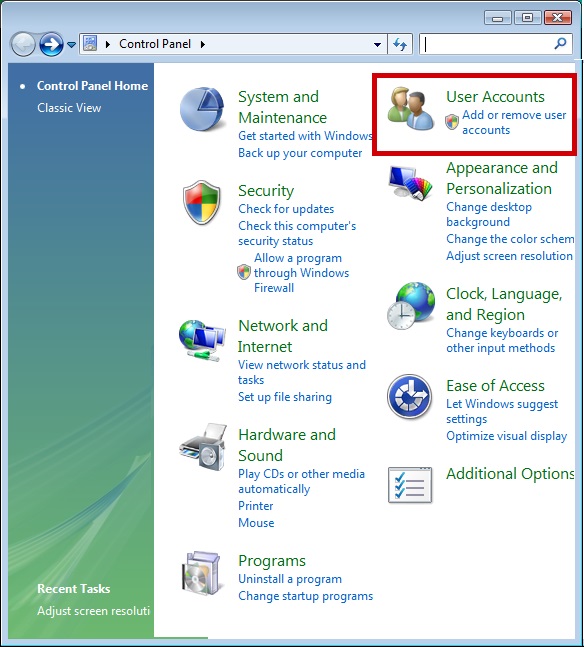 3
Select "Mail"
4
Select "E-mail Accounts"
5
This screen will present you with the Wizard which you may be familiar with from setting up other mailboxes in Outlook. To proceed click "New"
6
Enter your email address and password and click next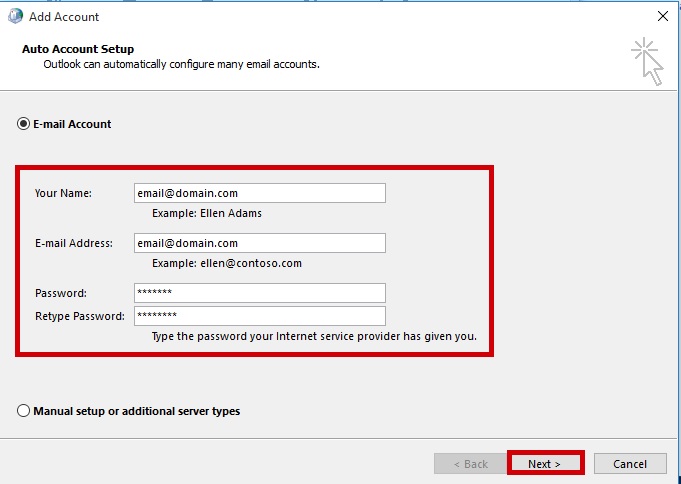 7
Enter the password for your mailbox and click "OK"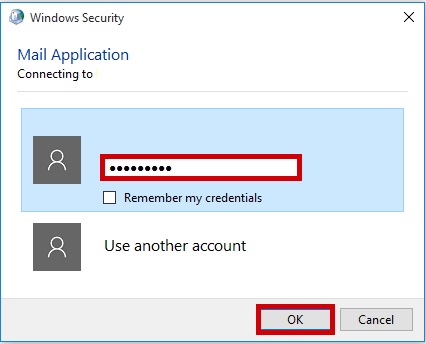 8
When the mailbox is setup successfully click "finish"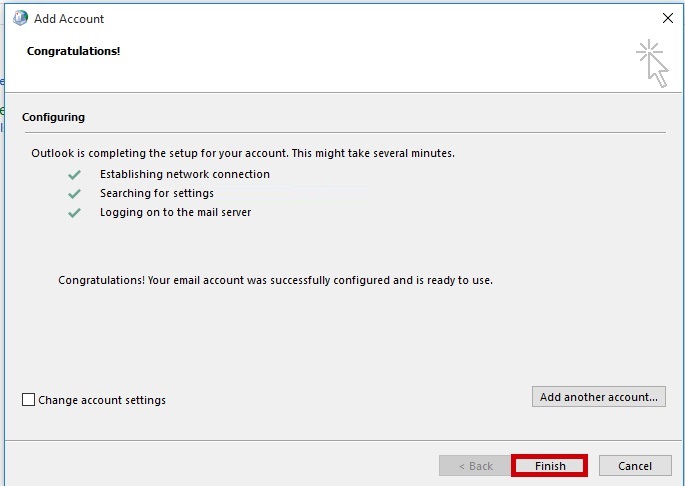 You've completed setup of your mailbox in Outlook!