TO AMEND YOUR SMTP PORT IN MICROSOFT OUTLOOK 2003
Some ISPs (Internet Service Providers) will block sending mail on the default port 25. Follow the Steps Below to take you through changing your port to 587 which will allow mail to be sent.
1
Start Microsoft Outlook 2003, select Tools » Email Accounts.
2
Select View or Change Existing Account
3
Highlight the account you want to change the outgoing port for and click Change
4
Click on More Settings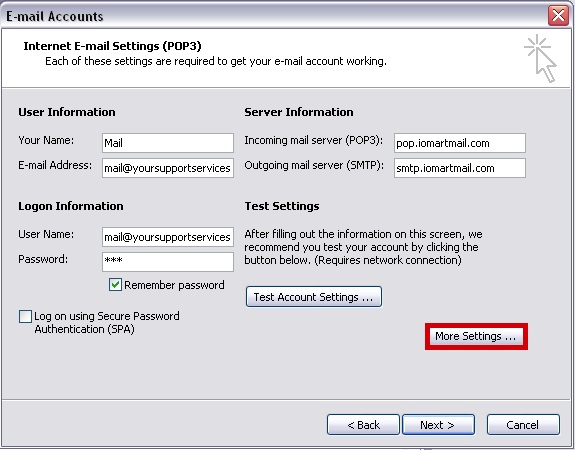 5
Select the Advanced Tab, Change the Out Going Server Port to 587 and click OK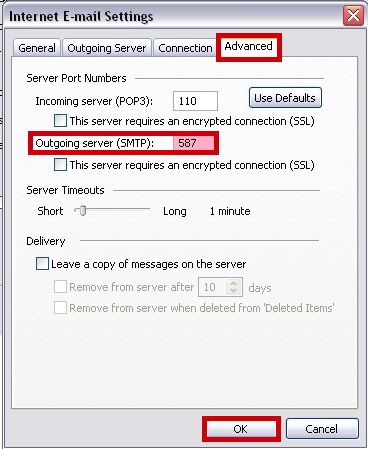 6
Click Next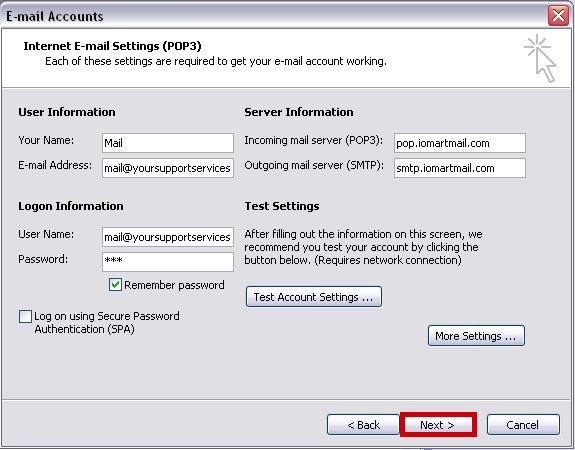 7
Click Finish
You should now be able to send mail via our outgoing mail server smtp.iomartmail.com without being blocked by your ISP