Themes
One of the best things about having a WordPress site is that you can quickly & easily create a brand new design for your website - whenever you want. This is possible thanks to what is known as "themes" - which modify the look and feel of your Wordpress website.
You can also switch to a new theme whenever you want - so if you get bored with your website's design after a few weeks, then you can easily change it.
There are thousands of WordPress themes that you can choose from. Simply search for the WordPress theme you like best, then install it via the appearance menu of the Admin CP.
Some themes have to be paid for, but many are free.
Free Themes
You can access thousands of free WordPress themes via the official WordPress website.
Q

How Do I Install a Free Word Press Theme
One of the best and easiest ways to install a new free theme is through the Appearance menu of your WordPress Dashboard:
1
Click on Appearance then Themes
2
Click Add New
3
Search for the theme you want to use – hover your mouse over it and click install: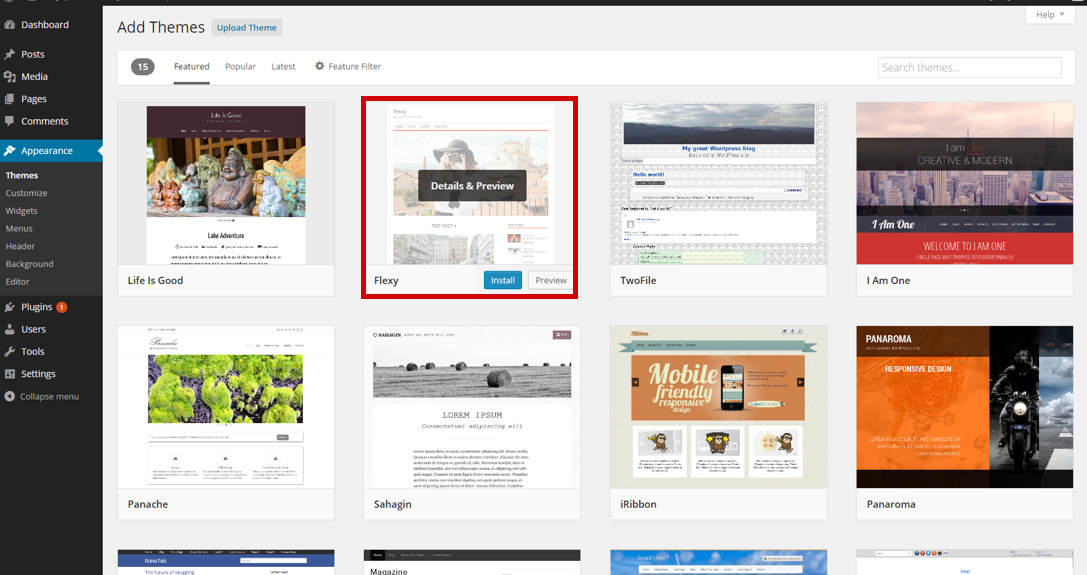 4
You will then need to enter your FTP details – and click proceed
5
Click Activate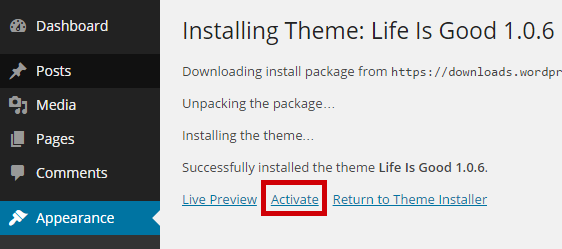 Your new free theme will then update your WordPress website.
---
PREMIUM (PAID FOR) THEMES
There are numerous websites where you can purchase a premium theme. Below are some of the most popular providers of premium themes
Theme Forest
ThemeForest has themes and templates for WordPress websites. In August 2014 it was listed in the top 100 of most visited sites in the world by Alexa the Amazon-owned web analytics firm.
Studio Press
The Genesis Framework empowers you to quickly and easily build incredible websites with WordPress. Including SEO and responsive HTML 5 Designs
Elegant Themes
Providing over 87 beautiful Premium WordPress themes, plus a range of customised plugins. One of the most popular Wordpress theme providers on the market – with over 260,000 customers so far.

Woo Themes
A leading WordPress theme and plugin provider with tons of free and commercial products available to jumpstart your website. These guys are the team behind the most popular WordPress eCommerce plugin: WooCommerce

Solo Stream
As a web-based media company, the mission of Solostream is to create easily accessible content, products and services that help small businesses, organizations and individuals.