TO DOWNLOAD/INSTALL AND UPLOAD YOUR WEBSITE USING CROSS FTP IN MICROSOFT WINDOWS XP / VISTA / 7 / 8
Helpful Hint!
Before you start you will need to have your hostname, FTP username and FTP password which can be found in your online control panel or welcome documentation.

1

In order to upload your website to the internet you will need to download an FTP Client.

Download Cross FTP from here

2

Run the File
Internet Explorer
Mozilla Firefox
(I) Save File
---
(II) Select Download
---
(III) Run
Google Chrome
(I) Open
(II) Run
1
Read the Product info screen and click Next
2
Do not amend the destination folder and click Next
3
Click Install
4
Click Finish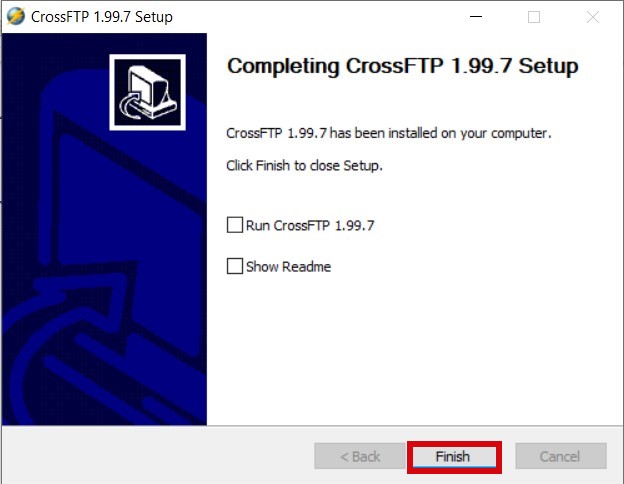 C

Connecting to your website via FTP using Cross FTP
You now need your username, password and hostname for this section
1
Launch Cross FTP from your start menu
2
As this is a Trial Version, each time you launch Smart FTP you will be presented with the Activation prompt until you purchase a licence, Click next.
3
Click Connect>>Connect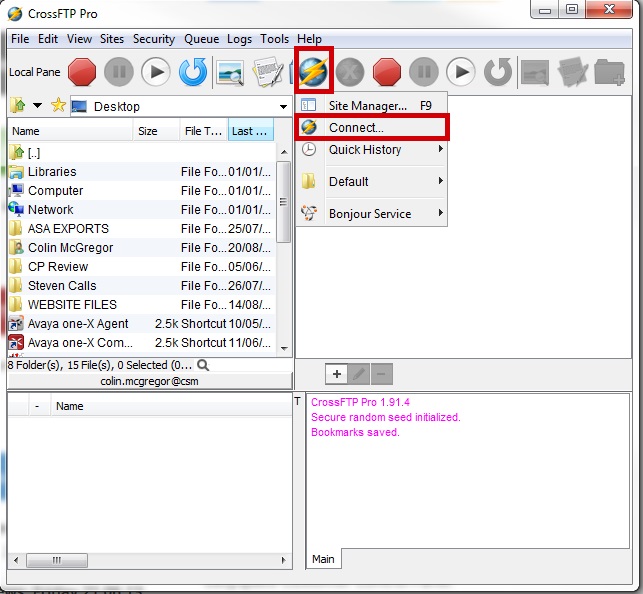 4
Enter your Hostname, username and password in the relevant boxes and click Connect
| | |
| --- | --- |
| Host : | ftp.yoursupportservices.co.uk |
| Username : | ftp-username |
| Password: | • • • • • • • • • |
ftp.yoursupportservices.co.uk
ftp-username
5
Save the changes by clicking Yes
You will need to know where your website files are located for this section
1
Under Local Browser Navigate to the location on your computer where your website Files are stored (ensure the home page of your site is named index)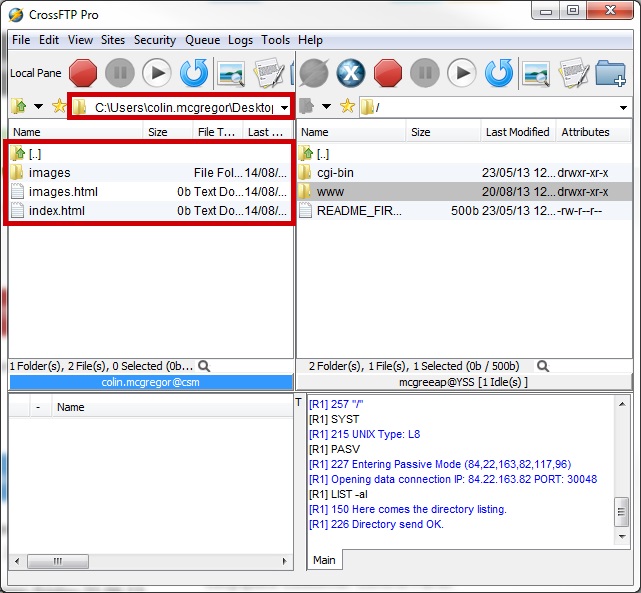 2
Under Remote Site,navigate to the WWW folder (this is always the folder your website files are located in unless stated differently in your welcome documentation) We suggest customers Read the file README_FIRST.txt in the Root of your webspace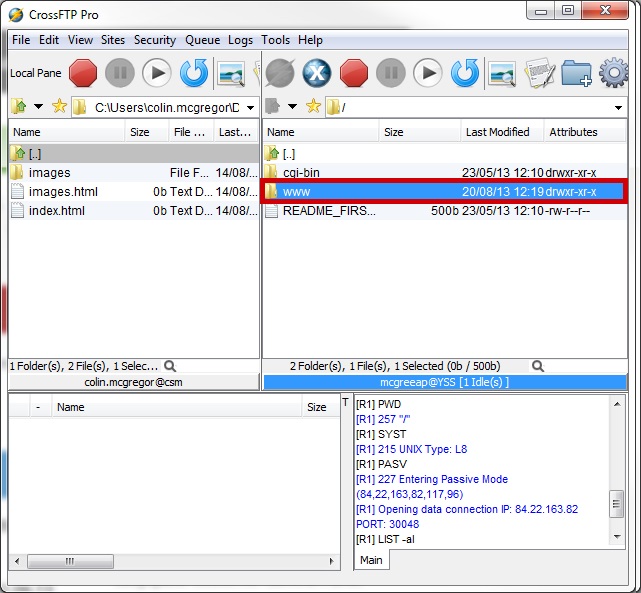 3
Under Local Browser, Highlight your site files (left mouse click and drag over the top of them), you will know they are highlighted when they turn blue
4
Click Preform an Action >> Transfer/copy
5
Browse to your website on the internet to confirm it is displaying correctly on the internet