ACCOUNT MANAGEMENT - YOUR INVOICE HISTORY
1
You can manage your invoice history from the "Account management" section on the "left hand" navigation.
1
You can view a full list of your invoices including information on

Package Information including package name and domain
Invoice Date
Invoice Status

Invoice Number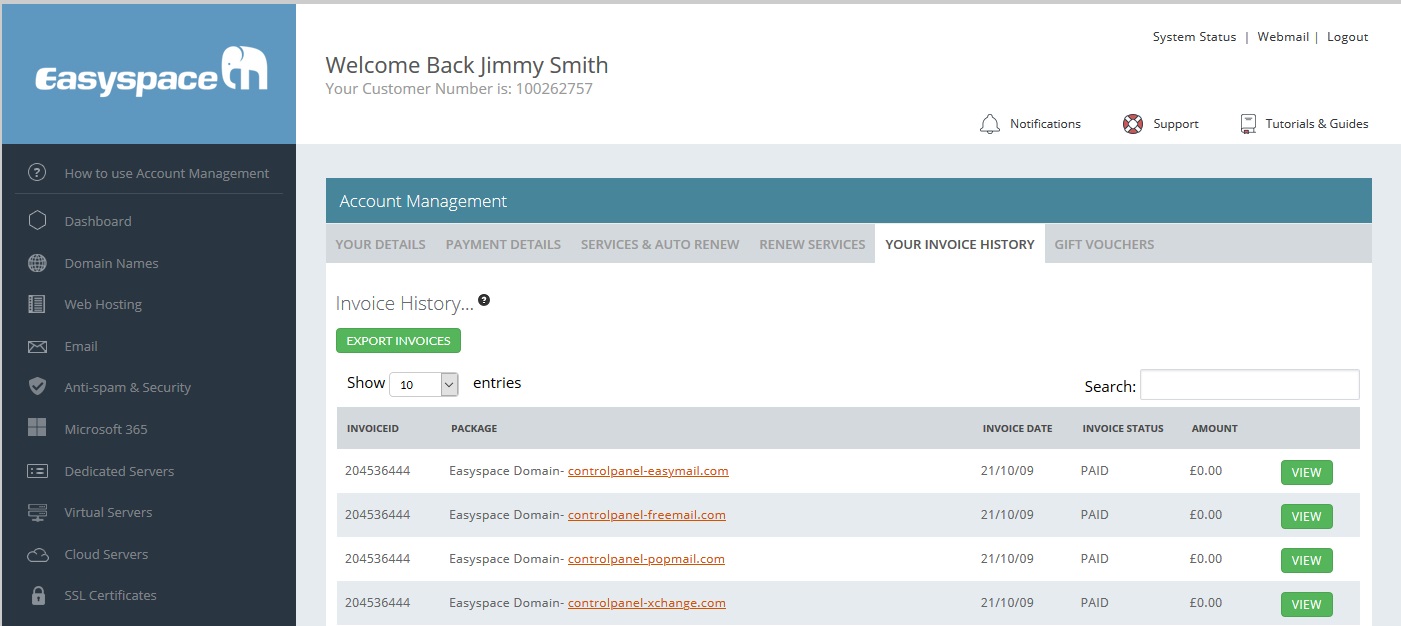 1
Click view beside the invoice you want to view
The PDF invoice will be downloaded to your device.
1
To export a list of all invoices click "Export invoices"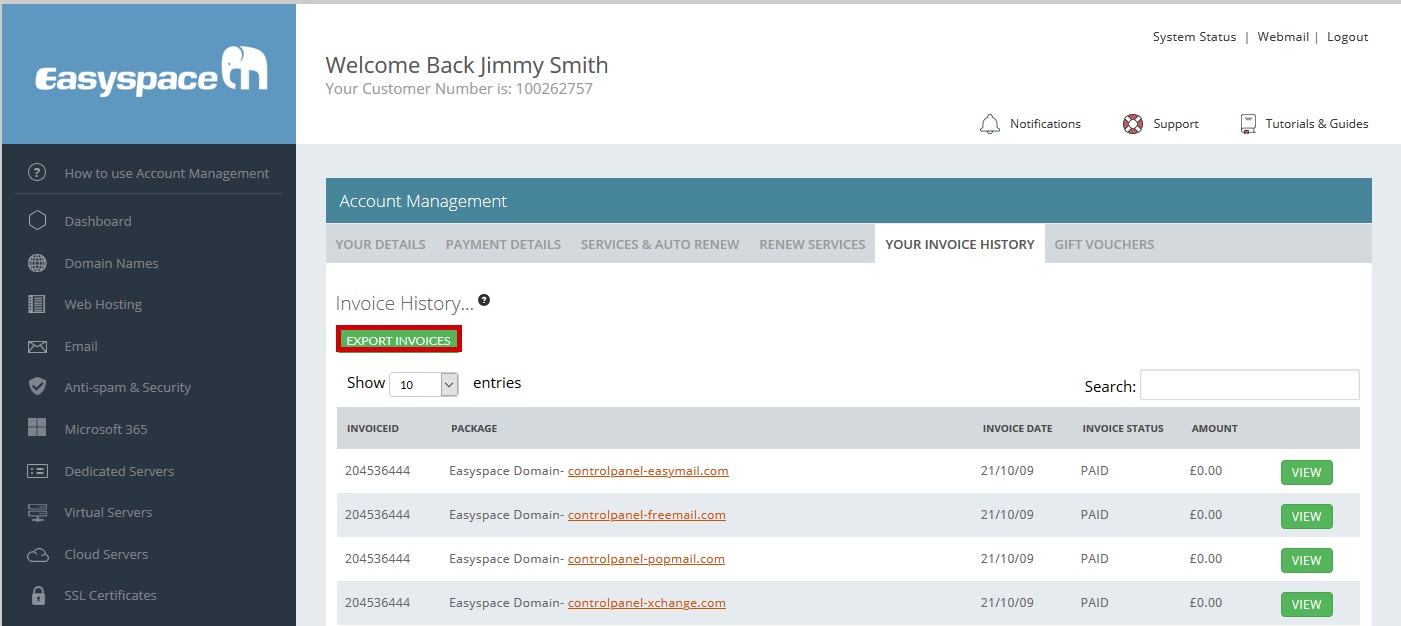 A Comma Separated Value (.CSV) file will be downloaded to your device