ACCOUNT MANAGEMENT - SERVICES AND AUTORENEW
1
You can manage your services and autorenew settings from the "Account management" section on the "left hand" navigation.
1
You can view a full list of all your services with information on

Package Status
Package Cost
Package Renewal Date
Package Collection Date (If Auto Renew is enabled)
Package Auto Renew Status
Package Payment Method
Package Invoice History

Package info including Name / Domain / package Reference
1
To enable AutoRenew check the box beside the relevant package
2
Confirm you want to enable Auto Renew for that package
1
To disable AutoRenew click the "off" button beside the relevant package

2
Complete the quick survey and click "Submit"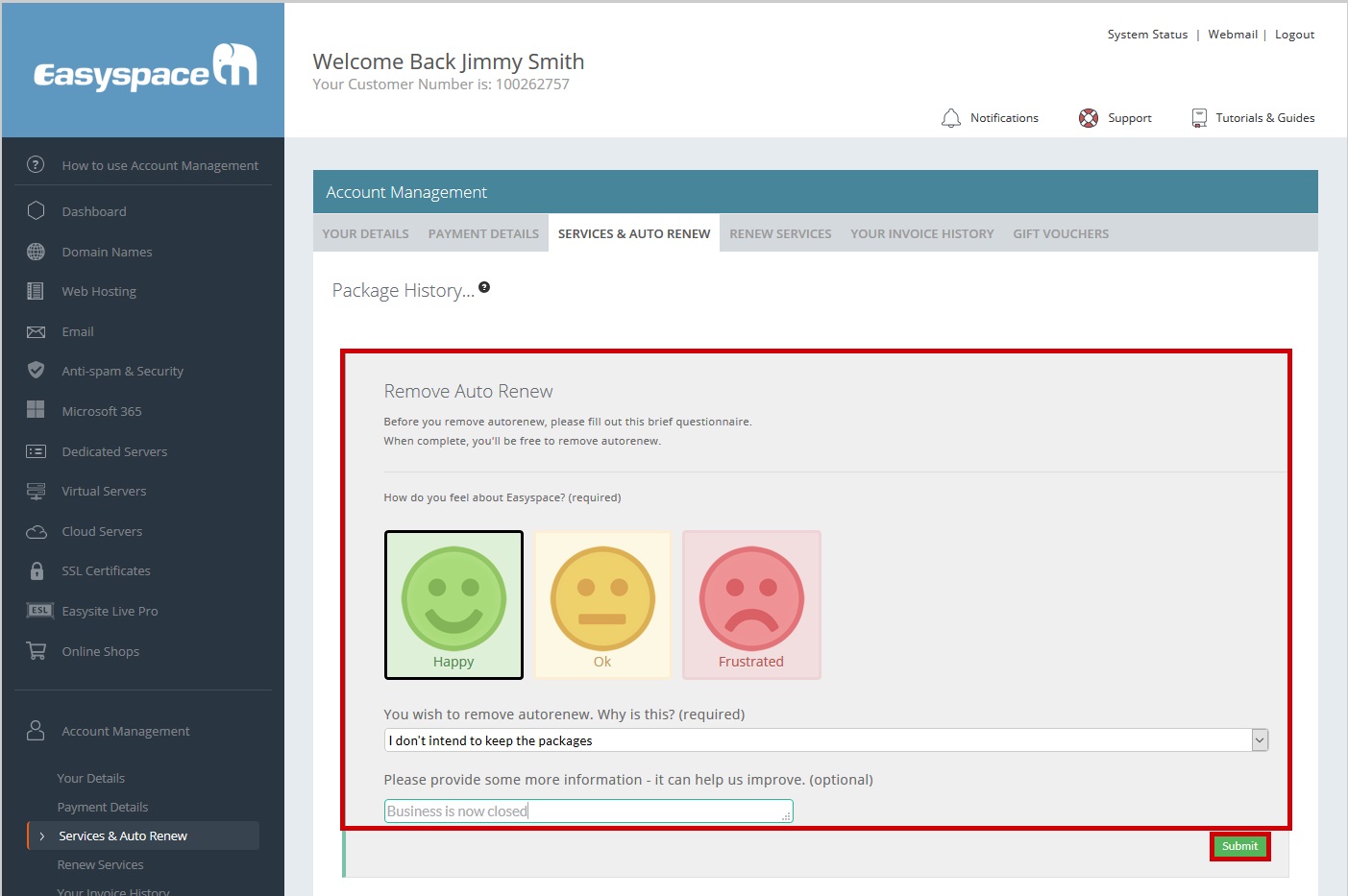 3
You can now uncheck the box beside any packages you no longer want to AutoRenew
Q

Assign a payment method to Autorenew
1
To assign a payment method to "Auto Renew" click "Assign" beside the relevant package
2
All valid payment methods will be displayed, click "Assign" beside the method you wish to use for this package
3
You will be presented with a "success message"
1
Click "View" beside the package you want to view invoices for
2
Click "View" beside the relevant invoice
The PDF invoice will be downloaded to your device
Q

Enable / Disable Account Statements
1
You can enable or disable account statements by clicking "Enable or Disable". Account Statements are sent every 21 days including important information on our products as well as reminding you when services are due for Auto Renew and the estimated collection date.