PACKAGES
1
You can access your Packages from the "left hand side" or "main screen" navigation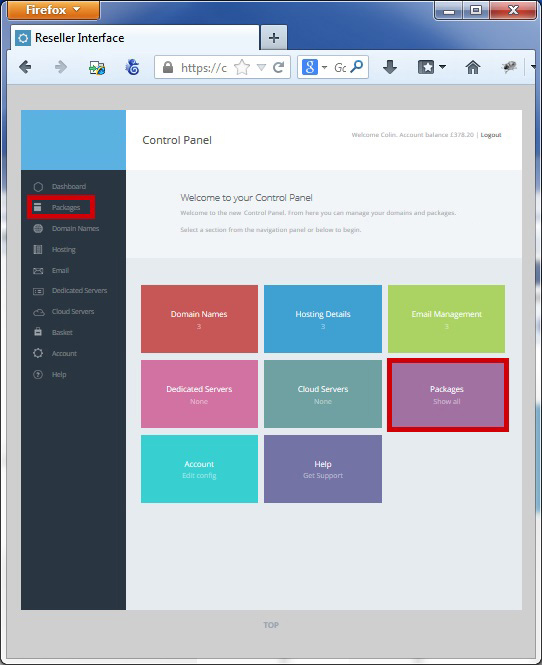 2
To manage the package (log into www.yourcp.co.uk) click on the "Cog" beside the package you wish to Manage, Full information on YOUR CP can be found here
1
You can search for a package by entering the domain in the search box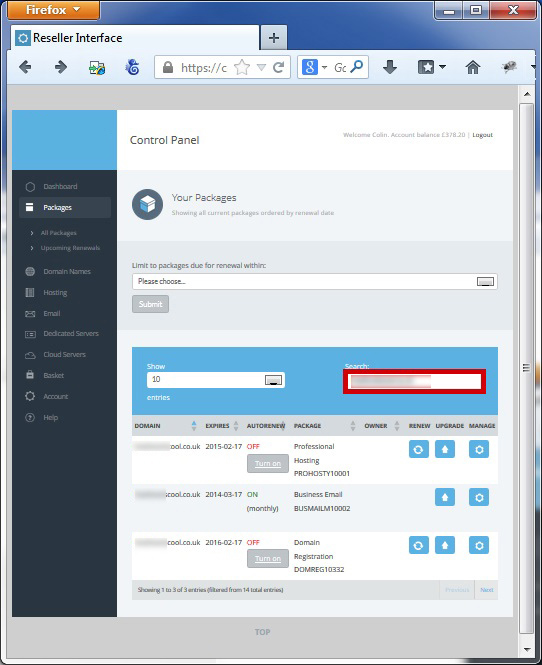 2
You can show more or less results by selecting the "Show Dropdown"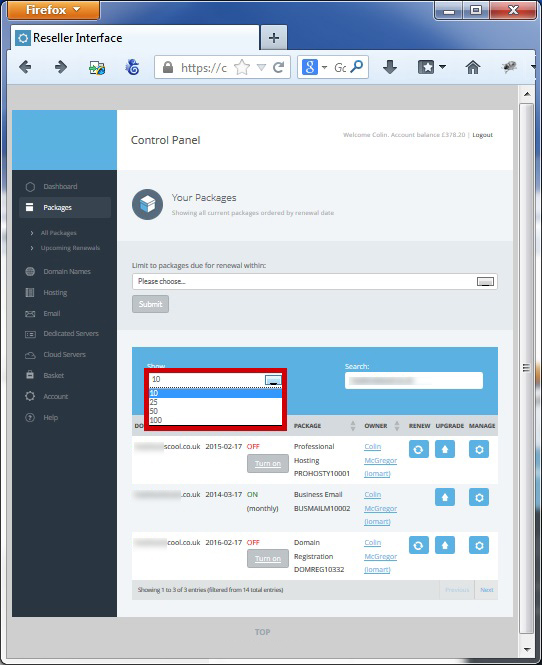 3
You can move from page to page by clicking "Previous" and "Next"
4
You can order your results by clicking the header
1
The Autorenew status is highlighted under the Auto Renewal column
2
You can change the Auto Renewal Status for annual packages by clicking "Turn Off" or "Turn On" beside the relevant package.
1
For Services not on Auto Renewal you can add manually renew by clicking on the "Renew Icon" beside the relevant package
2
The renewal is then added to your Basket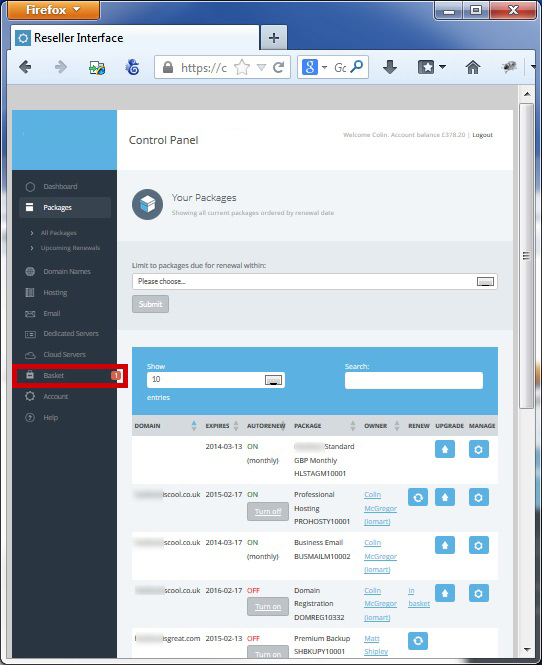 1
Select "All Packages" from the "Packages" menu on the Left Hand Navigation
2
Select Cancel Beside the Package you want to cancel
3
Confirm whether you wish to cancel the package immediatly or at renewal
Domains cannot be cancelled immediatly and only at their renewal date. Hosting, email and servers can be cancelled with immediate effect.
4
You will be presented with a success message