What does the Upgrade Button do?
The upgrade button can be used to add services to a package (ie hosting onto a domain or more storage ont email).

For the purposes of this guide we will be demonstrating what the upgrade button does for Domain packages
1
To use the upgrade button select domains from the "left hand side" or "main screen" navigation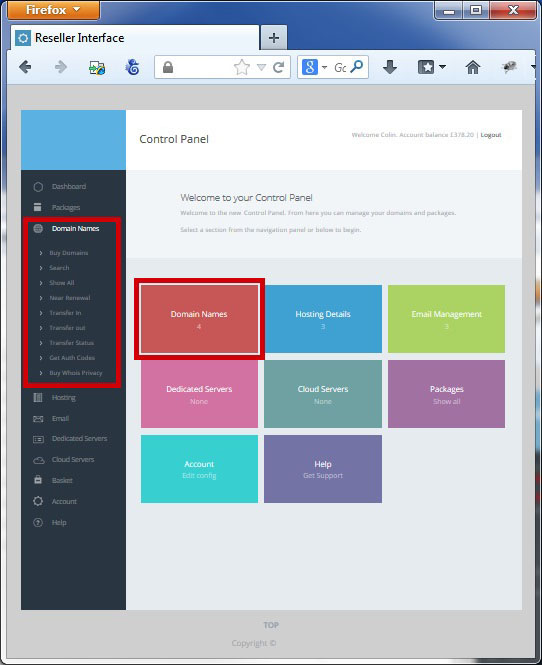 2
Select "Search" under the Domain Names section on the Left Hand Navigation Bar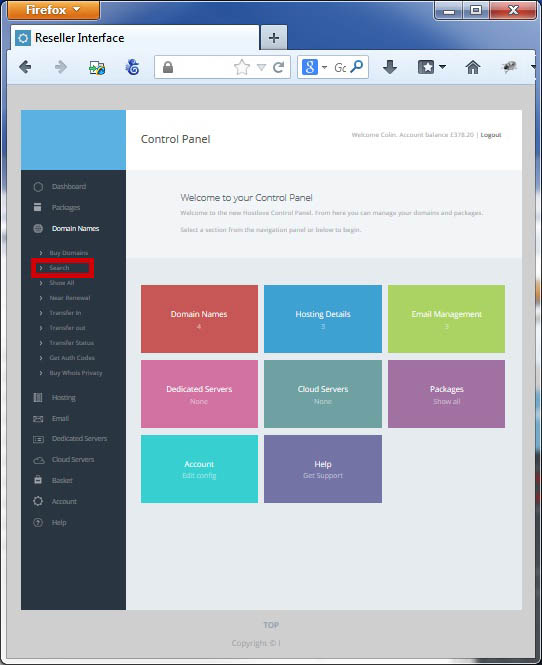 3
Search for the domain you want to upgrade
4
Select "Upgrade" beside the domain ou wish to upgrade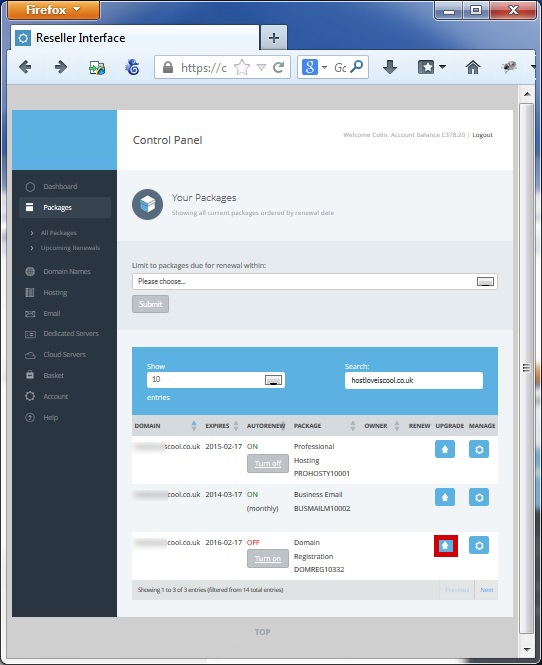 5
You will be presented with a list of packages that you can upgrade your domain to - select "buy" for your choice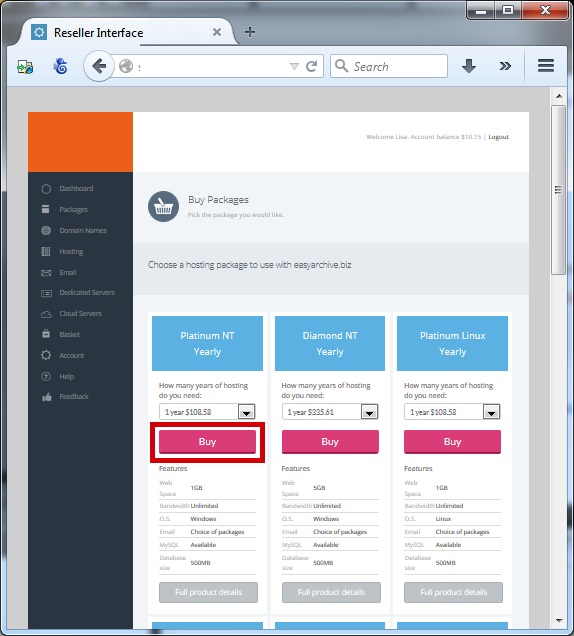 6
Process the order by clicking "Process Order"