MICROSOFT 365
1
You can manage Microsoft 365 from the "Microsoft 365" section on the "left hand" navigation or the "main screen".
1
You can log into your Microsoft 365 Account by clicking "Login Here" and entering the username and password.
If you have updated your username and password it will not be replicated here.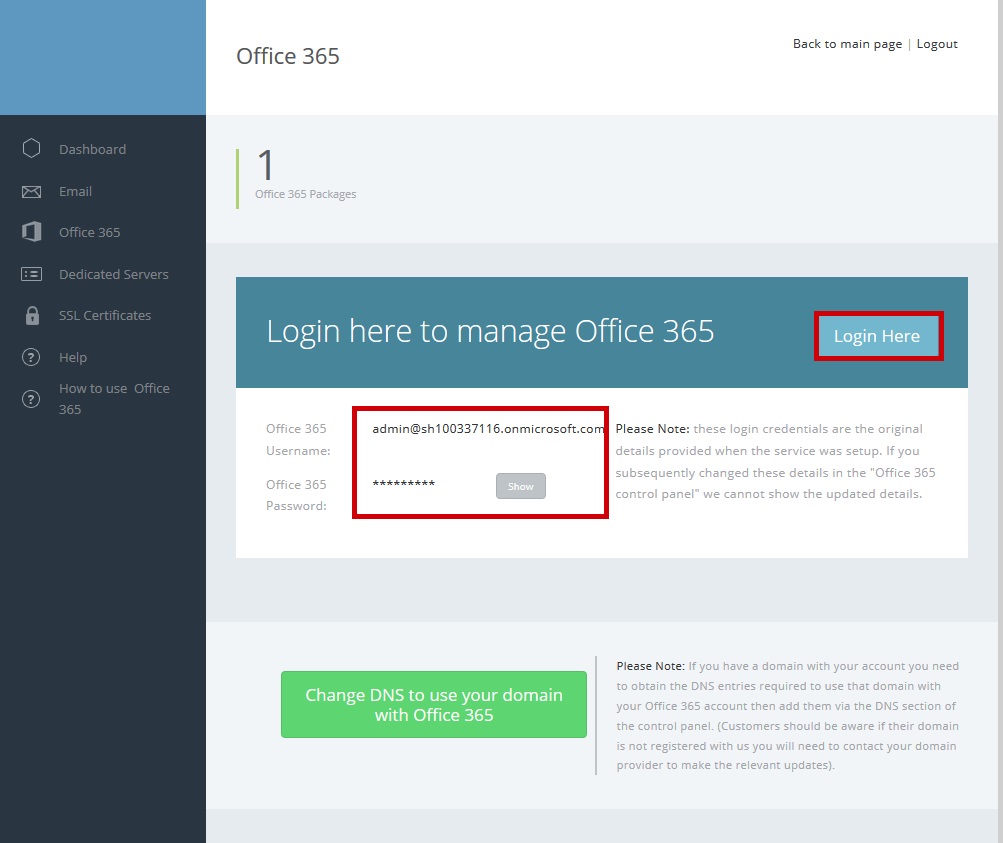 Q

Use A Domain with your Microsoft 365 Account
1
Click "Change DNS to use your domain with Microsoft 365.