SSL
Please note the below guide provides information on how to set up a new certificate, the same procedure should be followed for renewals
1
You can access your SSL Certificates from the "left hand" or "main screen" navigation
2
To setup or renew your SSL Certificate click "GET SSL STATUS" beside the relevant package. You can then set up a new certificate or renew an existing one as appropriate.
3
Ensure you read all the content at the top of the page so you are aware of what is required before proceeding
4
Launch Putty and connect to your server via SSH
5
Run the commands listed in the control panel and enter the information required which you can access from the table
The output in Putty should be as follows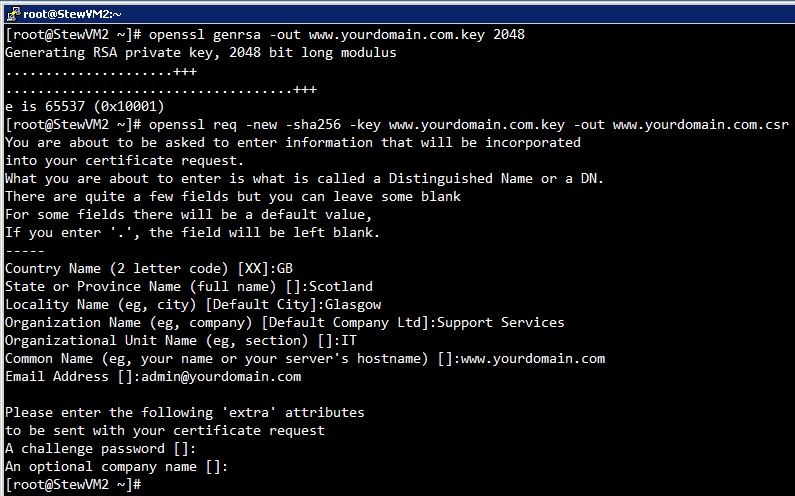 6
After inputting the data and executing the commands from (5) above the output will be a Private Key and a CSR
7
You can verify the CSR by running the command listed in the control panel
The output in Putty should be as follows,

PLEASE NOTE - The section highlighted should match the information entered for the CSR generation


8
Copy the CSR generated in step (6) above and paste it into the CSR box and click "Validate & Proceed"
9
Some Certificates may not require this information and this screen will not display in the control panel

Confirm the "admin" and "technical" contact for the SSL certificate are correct
The table at the top will give information on valid inputs
10
Confirm which email address you want to send the validation request to and click "Submit Query"
11
You will be presented with a success message
12
Click on the approval link on the email sent to the address specified in step (10) above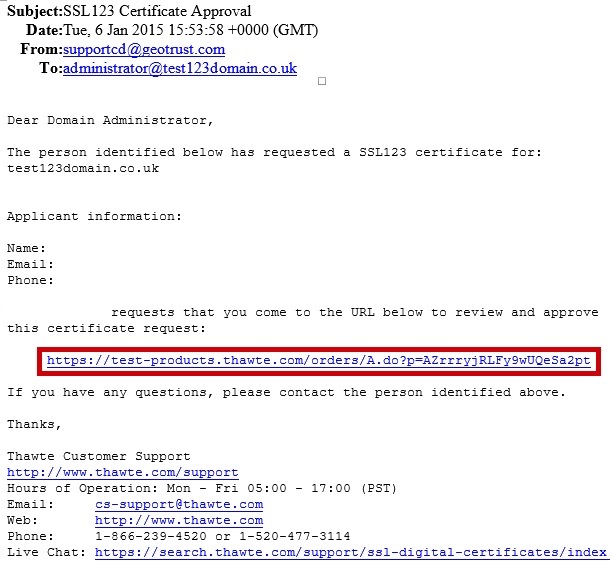 13
A new page will open up in your web browser, Click "I Approve"
This screen may differ per SSL Certificate Type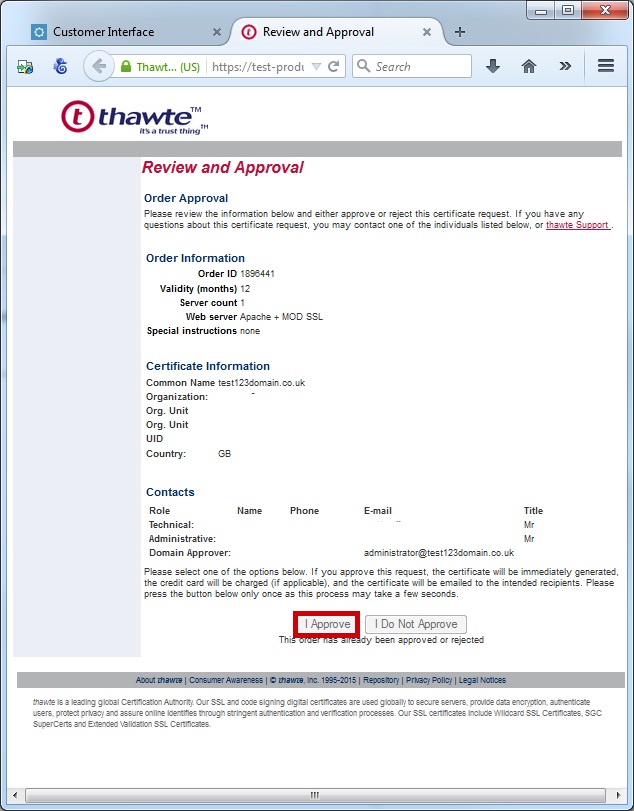 14
The Status of your SSL Certificate in the Control panel will change to "Current"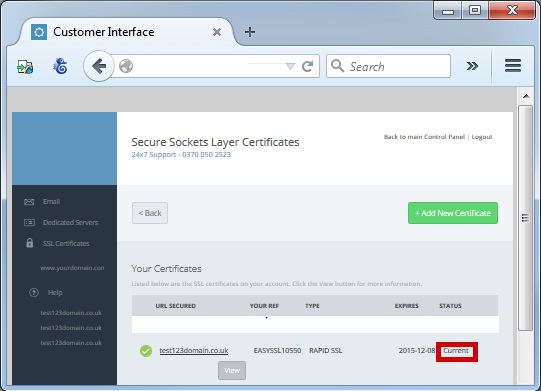 15
You can view your certificate by clicking on "View"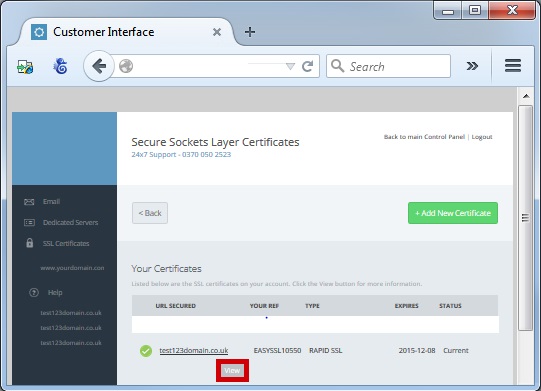 16
Information on your certificate is provided on this screen, and you can download your certificate by clicking "Download Certificate"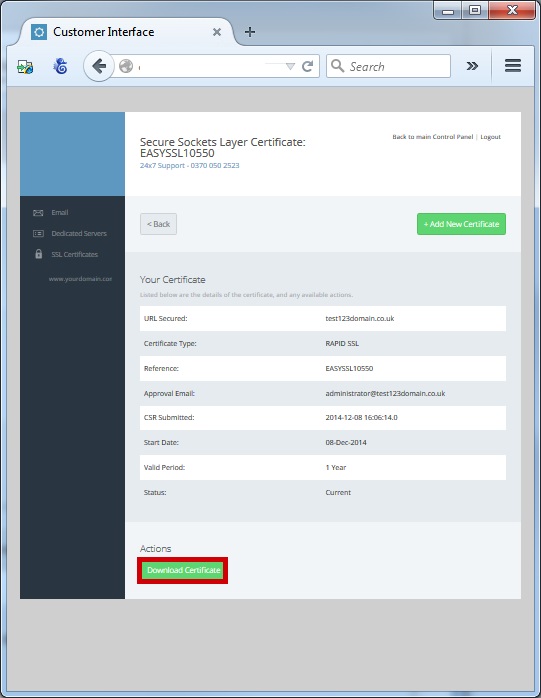 17
Your certificates are displayed on screen for you to apply to your server