WEBBUILDER
1
You can manage WebBuilder from the the "left and" navigation.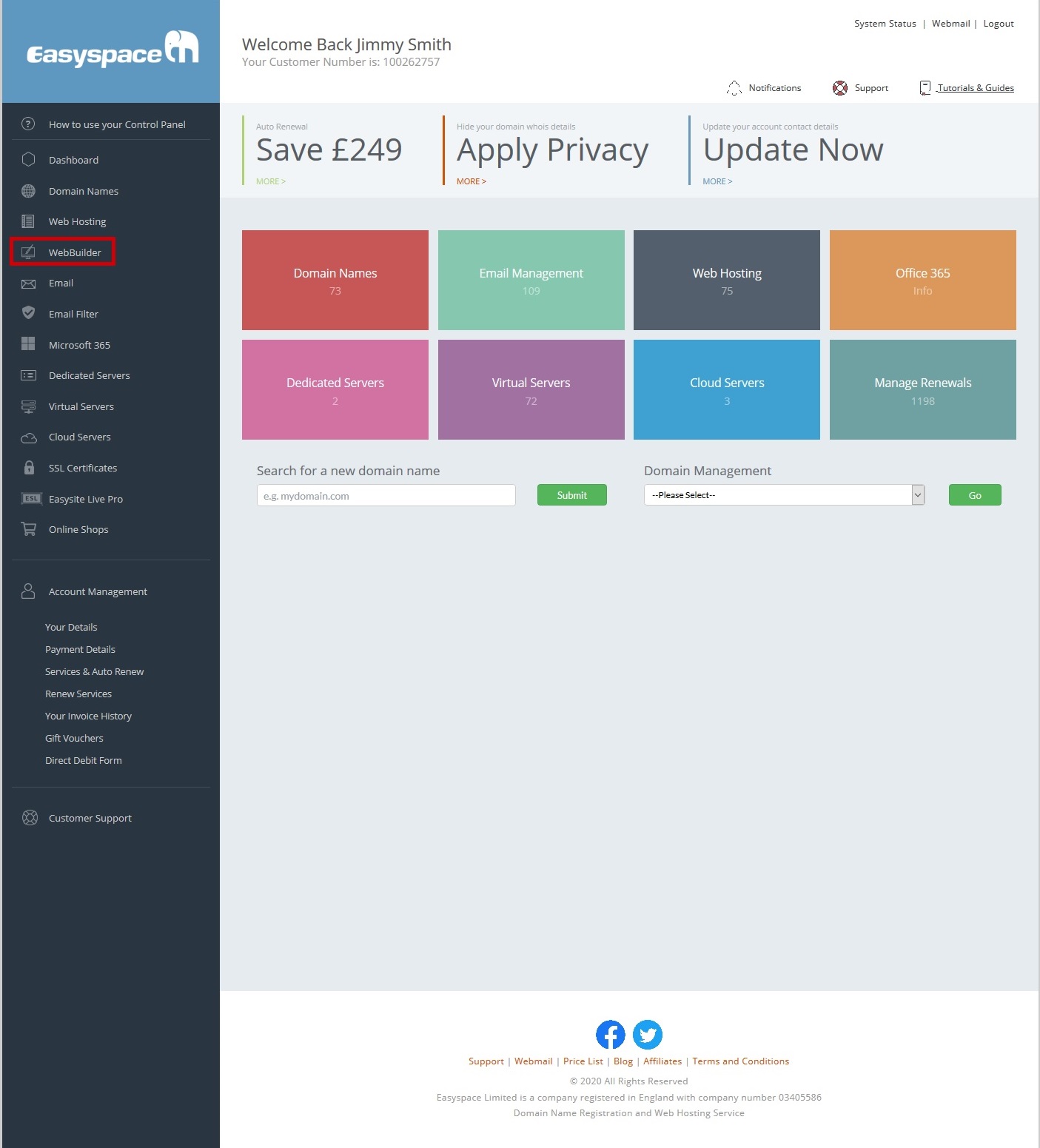 2
To manage a WebBuilder click "EDIT" beside the domain, you want to manage.
1
You can Log into WebBuilder by clicking "Login"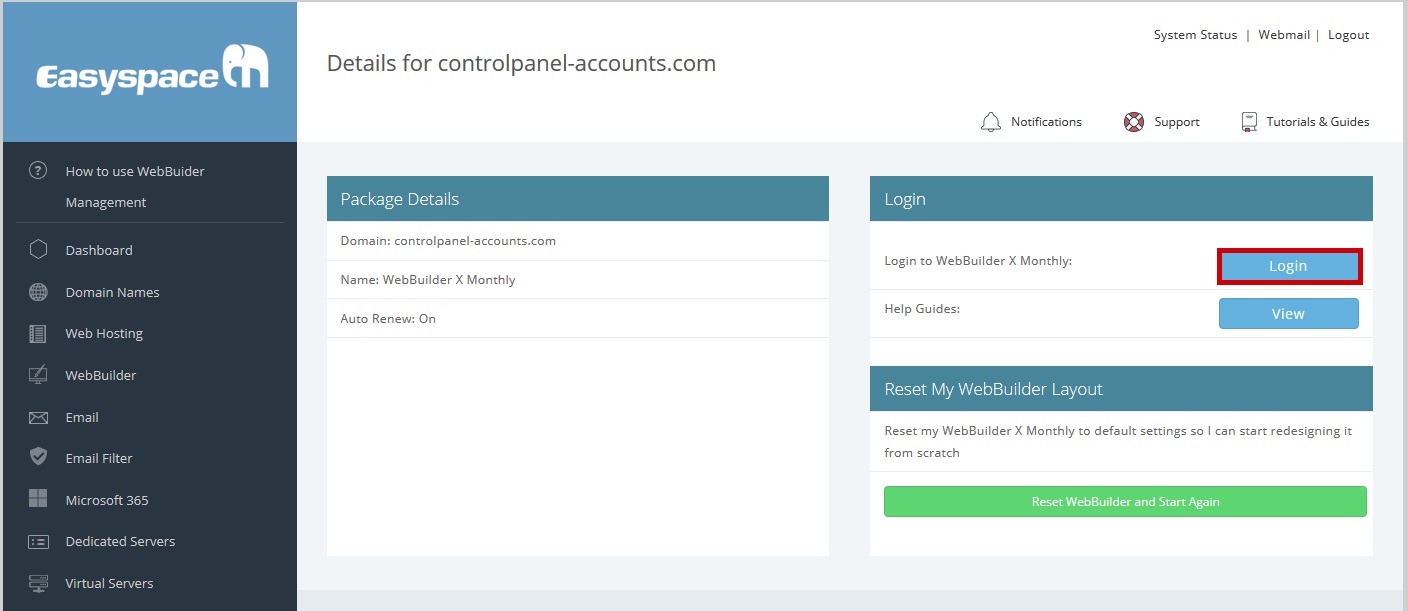 Once Logged in there are full help guides on how to use WebBuilder, these can be accessed by clicking the (?) bottom left.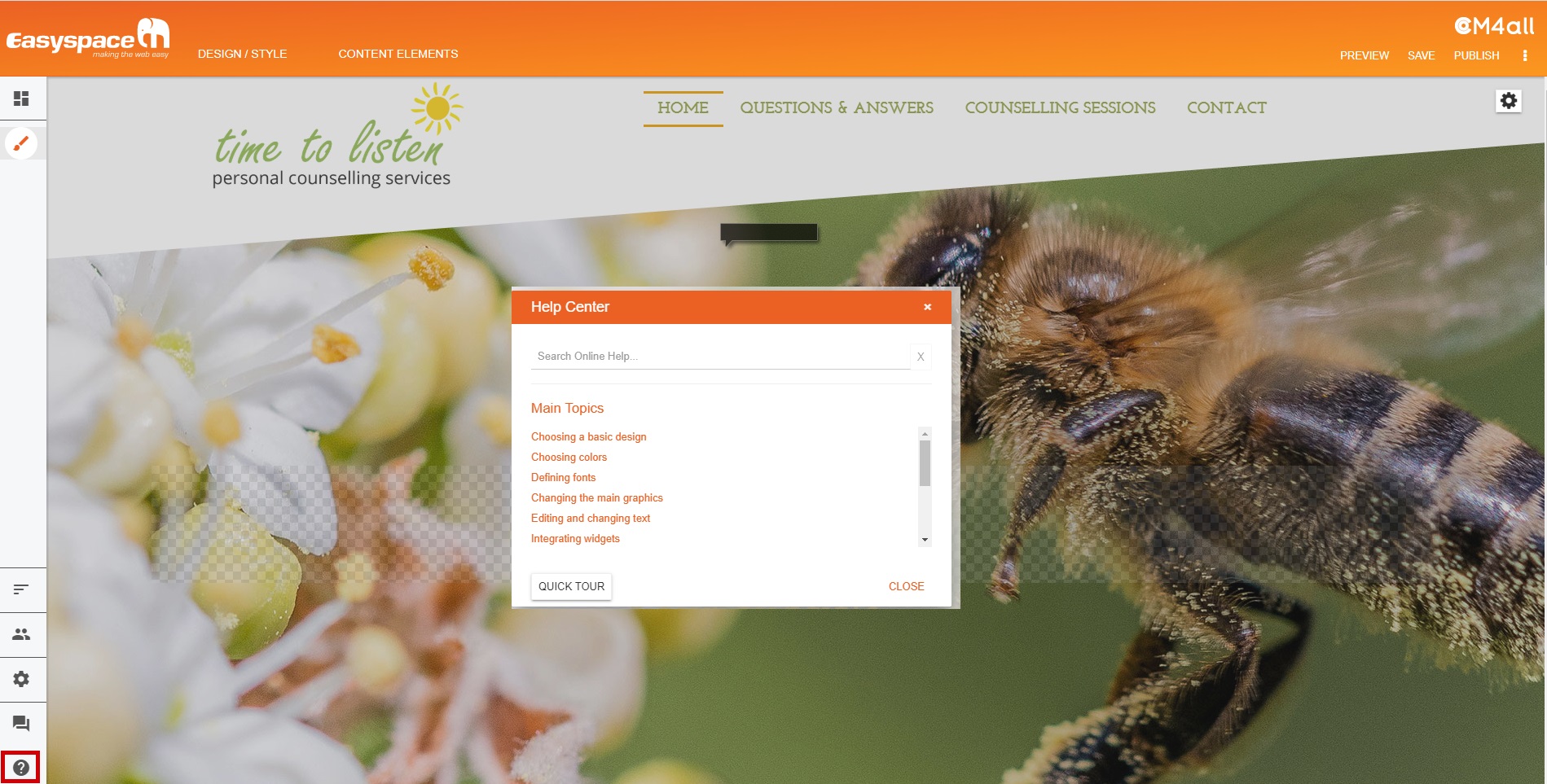 Q

Reset WebBuilder Layout
1
You can reset your WebBuilder Layout so you can start designing again by clicking "Reset WebBuilder and Start again"
2
Confirm you wish to reset and start again by clicking "I understand, Proceed."
Q

Cancel WebBuilder Connect Trial
1
You can cancel the Trial of WebBuilder Connect by clicking "cancel."
Q

Enable Secure Hosting (SSL)
1
You can Enable/Disable Secure Hosting by clicking "Enable Secure Hosting" on the "Secure Hosting (SSL)" tab.
1
When Secure Hosting is enabled you can force http - https redirect by clicking "Enable Secure Hosting" on the "Secure Hosting (SSL)" Tab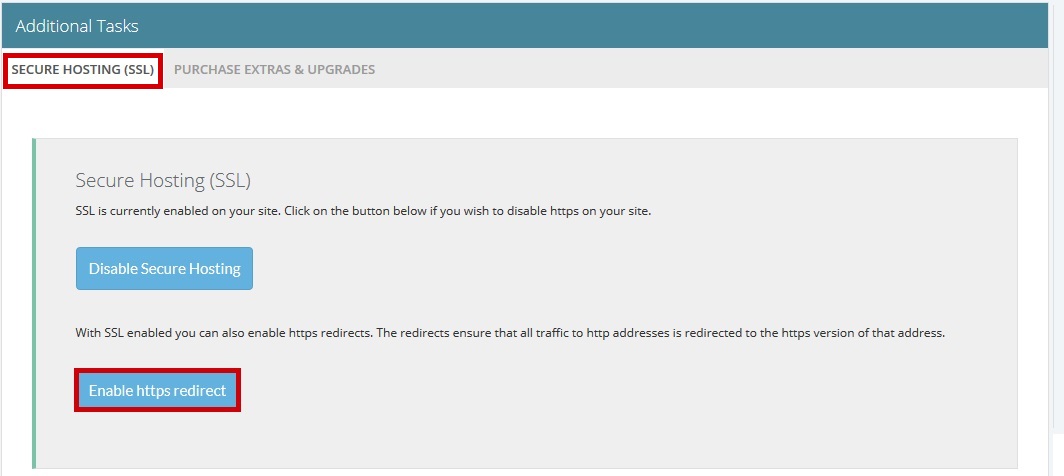 Q

Purchase Extras and Upgrades
1
You can purchase extras and upgrades from the "Purchase Extras & Upgrades" tab